Magic Practice Copybook
$24.99
This fun English magic calligraphy copybook helps children write in longhand! Write beautifully!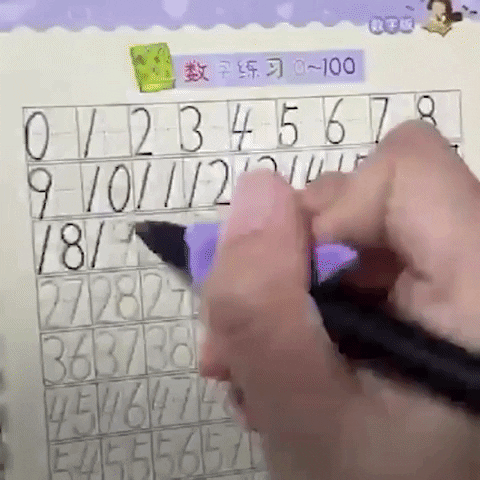 If you want your children to learn calligraphy, Writing, painting, mathematics, English. A reusable magic copybook set is a must-have.
The paper is thick and not easy to smudges. Great for Calligraphic Letter Writing. English handwriting pen copybook. It emphasizes the skill training of writing, enabling readers to grasp English handwriting skills through training and to write beautiful English words.
Magic Practice Copybook Set - Help Kid to Improve Cognitive Writing Ability and Expand Thinking 🧠
Math Copybook - Help kids to learn how to calculate
Alphabet Copybook - Learning 26 English words and practice skill of writing
Number Copybook - Funny graphics help kid open the door to digital minds
Drawing Copybook - Help kids recognize various graphics, make them learn while playing
  Magical Reusable Function ✨

The Writing Board Tracing Book will automatically fade and can be reused. Handwriting automatically disappears after dry, great for repeated practice.
💙 Working with Family 💙
This Magic Practice Copybook helps your child get ahead with continued practice at home.
SPECIFICATIONS
Material: White Cardboard
Size: 130mm x 190mm
Suitable age: 3-8 years old
Condition: New
Color: Multicolor
PACKAGE INCLUDES
4 Copybooks (Math - Number- Alphabet - Drawing)
1 Pen
4 Refills
1 Pen holder
SHIPPING FEE – FLAT RATE OF $5.99
NO SALES TAX

SHIPPING DELAY NOTICE: Please expect a 2-4 weeks shipping delay due to the High Volume of Orders.
You might also like