Magic Broom
$79.99

Make clean-up a snap!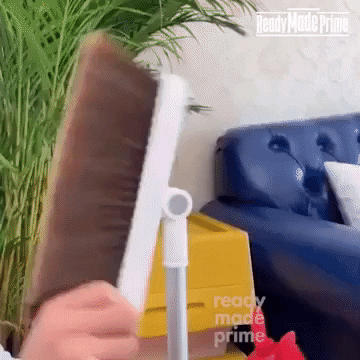 Struggling to sweep the house evenly? Can't get to those hard-to-reach corners? Worry no more with our amazing Ultimate Broom! Its flexible rotary joint offers you the possibility to clean wherever you want without bending! 
Easily sweep fine dust, save time and effort! With its ergonomic and comfy design makes any work a piece of cake!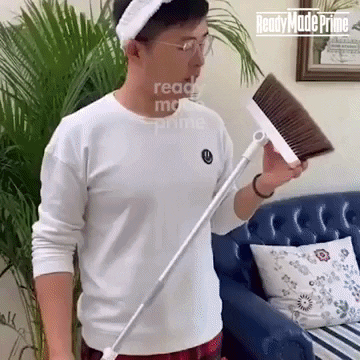 No one likes a dirty broom, so make sure yours is spic and span with the Ultimate Broom. The dustpan has a clever comb which helps comb dirt and debris from your broom, ensuring you're not just spreading dust around the house. Easily sweep up and collect any dirt or spillages!
MAGNETIC SUCTION CARD BUCKLE: Automatic magnetic lock, saves space, simple opening and closing, easy to take.
EXTENDED SHAVING AND RUBBER STRIP:

The long comb can be easily removed to remove residual hair without contaminating your hands. The PTR rubber strips fit seamlessly to the ground, and no small dust and debris will pass.
AUTOMATIC BOUNCE and WINDPROOF: Windproof, automatic rebound, simple and convenient, refuse to scatter garbage. It can be placed anywhere.
SOFT BRUSH: The 8cm long four-row brush and 45-degree beveled design make every corner of your home clean.
180 DEGREE ROTATING BROOM HEAD: Rotating the broom head, user-friendly design, easy to clean the bottom of the sofa bed. Save trouble and effort.
ULTRA-LIGHT ALUMINUM ROD: 

No rust, resist pressure and make cleaning easier.

"I wanted a compact broom to keep in my master suite and this is just what I needed. The broom is compact and sweeps my hardwood floors very nicely, brushing very smoothly. The dustpan captures all of the debris, not leaving that usual pesky dustpan line! I love the comb on the dustpan as it cleanly removes all dust bunnies and hair from the broom and they fold up together to hang in my linen closet. My DIL is a petit young lady and I'm going to recommend this broom to her as she is always complaining that most of them are too tall for her to use correctly." - Shiela, 32, USER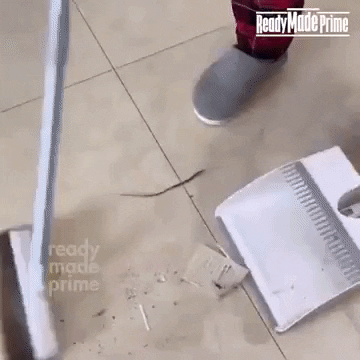 SPECIFICATIONS

Material: PP + Stainless steel

Broom Size: 

77 x 10 x 26cm

Dustpan Size: 

90 x 24.5 x 25cm
PACKAGE INCLUDES
1 pc x Ultimate Broom
1 pc x Dustpan
SHIPPING FEE – FLAT RATE OF $5.99
NO SALES TAX

SHIPPING DELAY NOTICE: Please expect 2-4 weeks shipping delay due to the High Volume of Order.
You might also like