Sale
Hydro-powered LED Water Faucet Light
$16.00

$7.99

Are you looking for a way to make your bathroom stand out?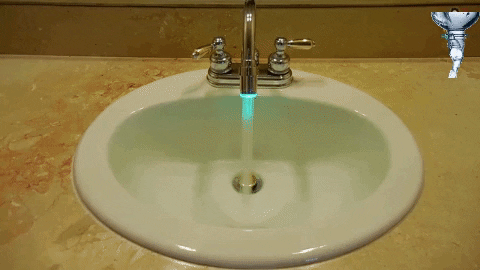 Looking for extra-ordinary gadgets to renovate your kitchen or bathroom? Hydro-powered LED Water Faucet Light can be your best choice to suit any faucet type providing an attractive look. This Hydro-powered LED Water Faucet Light plays a part in an ideal product for kitchen bathroom accessories because it offers you a pleasurable, lavish and wonderful experience.
PRODUCT FEATURES:
The Hydro-powered LED Water Faucet Light is an advanced new technology and high quality in material to provide a stunning look for your bathroom or kitchen. This led faucet light is suitable to fit for almost every tap types. The Led lights brighten up when the water faucet is on with the water pressure and turns off when the water pressure decreases.
The Hydro-powered LED Water Faucet Light provides an unimaginable experience while bathing or cleaning your dishes. It gives an extraordinary effect to your bathroom with the romantic LED light shades. The led faucet transmit 7 mix colored romantic lights automatically when you on the faucet and transform the flow of water into a beautiful waterfall of light.
The Hydro-powered LED Water Faucet Light is made up of ABS chrome material which is durable and long-lasting. With its extremely good quality and durability, it is guaranteed corrosion resistant and long-lasting. The faucet light transmits mainly red, blue and green color. However, the extravagant lights make it ideal for bathroom and kitchen fittings with fantastic looks.
The Hydro-powered LED Water Faucet Light is made of durable ABS chrome material and comes in 35 x 24 mm sizing. The interface of the faucet of the main diameter is the sixth external thread. It is also ideal for the gardening connector.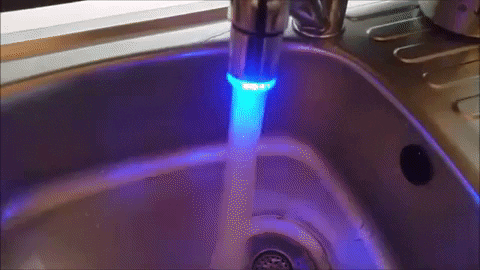 Stop your thought processes and order the Hydro-powered LED Water Faucet Light to revamp your house and achieve an extravagant environment! Because you are not going to get such an environmental blending device at such affordable prices!
SHIPPING FEE - FLAT RATE OF $5.99 
NO SALES TAX
SHIPPING DELAY NOTICE: Please expect a 2-4 week shipping delay due to the High Volume of Order.
You might also like