Flexible Under Door Seal
$9.99

Secure Your Home From Any Unpleasantries With This Door Seal!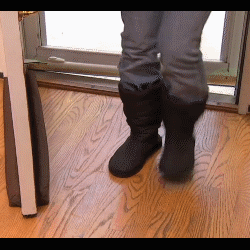 INSULATE YOUR WINDOWS AND DOORS TO BLOCK ALL OUTSIDE AIRFLOW!
Surprise by your recent electricity bill? Your AC might be working too much because cold air escapes through the gaps of your door. This Flexible Under Door Seal is one easy solution for that! 
Keep hot and cold air out of the room and block out the noise, block out the smell, block out the light, to create a comfortable environment.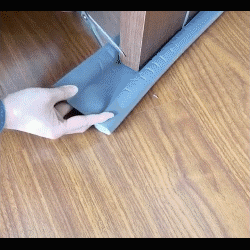 It is also very useful in dorm rooms and areas you would like to soundproof. Seals openings to block dust, dirt, odors, and insects from entering.  Can also be cut to size for your windows to help prevent drafts and seal in your hot or cold air. The flexible material allows it to form fit for your windows. Installs quickly and easily.
This flexible under-door seal can easily move with the door! It can slide on carpets, wood, tiles, linoleum, etc. Double-sided protection, easy to cut into a suitable length, and very easy to clean.
Does not slide off or gets misplaced
Helps with the heating and cooling room.
Helps in soundproofing and prevents dust, wind, or insects from coming in from under the door.
Wide applicability - Fits doors up to 36 inches in length.
It can be used for your front door, back door, garage entry door, bedroom door, bathroom door.
Flexible material allows for the draft stopper to fit on your windows.
Easy To Install - Simply slide it under the door and cut excess to fit. Under Door Seal can be modified however you may need it, just get your scissors ready and no other tools would be needed.
Energy Saver and Practical 

- Instead of redoing your home or replacing your doors, you will also save a lot on your energy bills due to the fact that this Under Door Seal will help in maintaining the temperature you need at home.
SPECIFICATIONS

Material:  EPE, Foam Cotton, Textile
PACKAGE INCLUDES

1x Flexible Under Door Seal
SHIPPING FEE - FLAT RATE OF $5.99 
NO SALES TAX
SHIPPING DELAY NOTICE: Please expect a 2-4 week shipping delay due to the High Volume of Order.
You might also like