Sale
Flexible Selfie Stick Monopod
$39.99

No need for Instagram buddy!

Capture beautiful photographs on your own with this Flexible Selfie Stick Monopod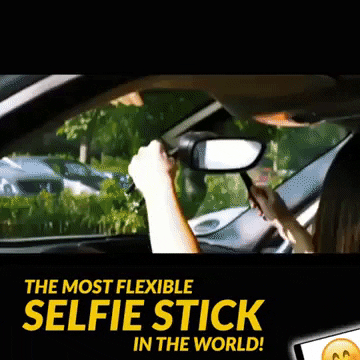 We all desire to have a travel buddy who can take beautiful shots with us to flaunt on social media, unfortunately, not all of us is given the privilege to have a buddy who exert extra effort to make sure we look good on photographs esp. when you are a lone traveler or vlogger and all you have is your old typical selfie stick that offers limited features to cater your aesthetic needs!
But we have a perfect alternative for you! With our Flexible Selfie Stick Monopod every place is best suited to capture your life. Whether you are a traveler, athlete or blogger – this selfie stick is a game changer!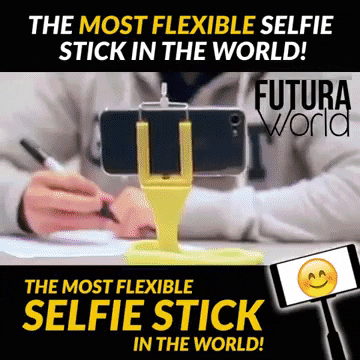 Flexible Selfie Stick Monopod is characterized by its lightness and flexibility. It can be used wonderfully as travel mono pod and can be fixed to nearly any surface, material and object.

Comes with attachments for smartphones and GoPro

Weights only: 120 gram & length: 42 cm

360 degree flexible and bendable

Bluetooth remote included
Flexible Selfie Stick Monopod holds on to all substrates, surfaces and materials despite its maximum flexibility. Due to its flexibility, it adapts optimally to all objects and "clings" to them. Smooth photos & videos are guaranteed EFFORTLESSLY EASY!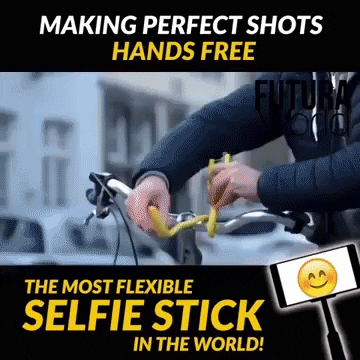 A lightweight and flexible monopod for on the go? For fantastic shots in the best quality. The Flexible Selfie Stick Monopod is the Selfie Stick that fits in every pocket and backpack and is ready for use in seconds. No matter when, no matter where - the Flexible Selfie Stick Monopod provides a stable hold and smooth shots! Even on objects where a Gorilla pod or tripod fails.
One often wants to film or photograph oneself in one's own four walls. Maybe you just want to position your mobile phone to watch videos or Skype with friends. With the Flexible Selfie Stick Monopod you are no longer restricted to a specific location. Robust hold wherever and whenever you want - even at home.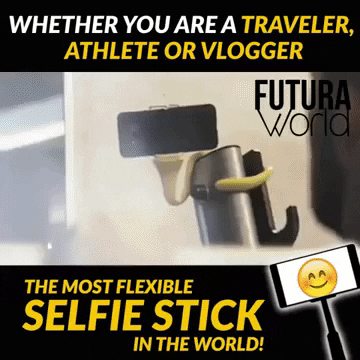 The smartphone is also increasingly being used in the car. The Flexible Selfie Stick Monopod is ideal as a flexible mobile phone holder. No matter whether you want to have the navigation system in sight or the children in the back seats want to watch a video. A monopod for the mobile phone, whose fields of application are boundless!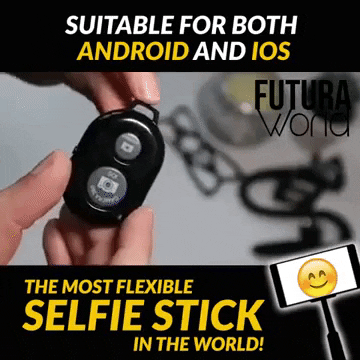 PRODUCT SPECIFICATION:
Easy to transport: Whether backpack, handbag or jute bag. The Supreme Flexible Selfie Stick fits everywhere Light luggage - great for travelling!
Can be attached to all objects: The fields of application of the Flexible Selfie Stick Monopod are limitless. Enjoy the freedom and make your photos & videos when and where you want.
Quickly ready for use: Within seconds the Flexible Selfie Stick Monopod is installed and positioned. No annoying assembly and disassembly.
For mobile phones & GoPro: One for all. All your electronic devices can be set up in just a few simple steps.
Water resistant: Thanks to the stainless materials, the Flexible Selfie Stick Monopod can also be used wonderfully for underwater photography.
Premium Quality: Flexible Selfie Stick Monopod is made from premium materials which are solid and durable.
SHIPPING FEE - FLAT RATE OF $5.99 
NO SALES TAX
SHIPPING DELAY NOTICE: Please expect a 2-4 week shipping delay due to the High Volume of Order.
You might also like