Emergency Fire Blanket
$24.99
A must-have 

fire emergency tool

 that you won't regret getting!
Highly Recommended by

 the Department of Fire

 and 

Emergency Services

!
Take extra safety precautions when going camping and always have one in your kitchen and near the fireplace!
Helps put out fires quickly and safely!
Check out the amazing benefits of the revolutionary 

Fire Blanket!
The Fire Blanket Suffocates Fires Instantly!
It's So Simple! Even children and the elderly can use it.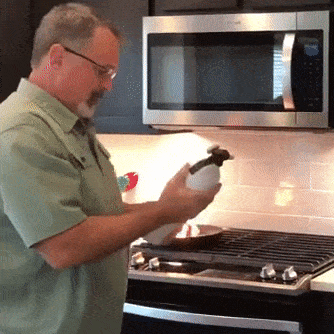 No Confusion. No bulky and complicated extinguishers
Why Use A Fire Blanket Instead of Traditional Extinguishers?
🚨 Alarming Fact: 48% of all home fires start in the kitchen.
Most start from simple oil-based cooking. A few tablespoons of oil at the wrong temperature and disaster can happen in the blink of an eye. They are more common than people think, yet it can happen to anyone.
Keeping an Emergency Fire Blanket in your kitchen is one of the most important decisions you can make for yourself and your family. Just pull the straps to release the fire blanket, cover it over the fire and it's instantly suffocated before getting out of control.
It's so incredibly simple to use, and for good reason. Even children or the elderly can handle it. No more heavy, messy, and complicated fire extinguishers.
We recommended keeping one in the house per person. It's a one time purchase that can save lives and thousands in damages.
What Customers Are Saying...
⭐ ⭐ ⭐ ⭐ ⭐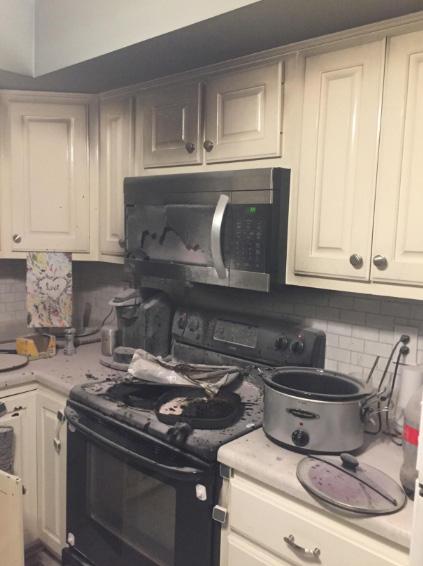 "Get one before this happens to you"
Our kitchen mess after a minor grease fire melted the bottom of the microwave. We spent about $600 replacing stuff and on cleaning products, plus about 20 hours scrubbing soot, dust, and molten plastic. If I had known these existed and thrown one over the stove instead, problem solved. Now I know too late, save yourselves the trouble!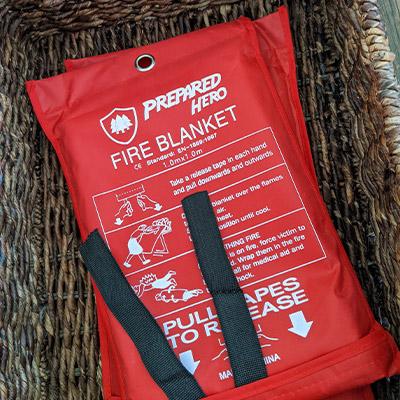 "So Important!"
Easily one of the most important safety items you can have in your home! I keep multiples in my house, one for each family member. Better safe than sorry.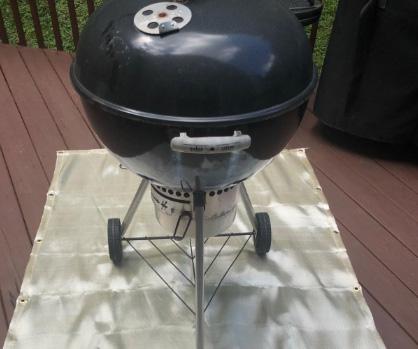 "Nice product, would recommend"
Nice product, the material is thick and feels like good quality. I'm using it as a flame/ heat barrier to protect my dec
SPECIFICATIONS
Material: Fiberglass




Size: 1M x 1M
PACKAGE INCLUDES
1 x Emergency Fire Blanket
SHIPPING FEE - FLAT RATE OF $5.99 
NO SALES TAX
SHIPPING DELAY NOTICE: Please expect a 2-4 week shipping delay due to the High Volume of Order.
You might also like