Sale
Gudetama Egg Yolk Stress Ball
$20.00

$9.99
This squishy vomiting egg yolk stress ball is intended to amuse you and take out the stress in you!
We all want to feel satisfaction in our own different way. We can't deny that when were into frustration. Now we can let it all out in the safe and harmless way using an object that's specially designed for that purpose.
Now you can
get rid of your toxic stress feeling
in a
fun and unique way
!
You can crush, squeeze, and pound your day away with this stress-relief squishy stress ball.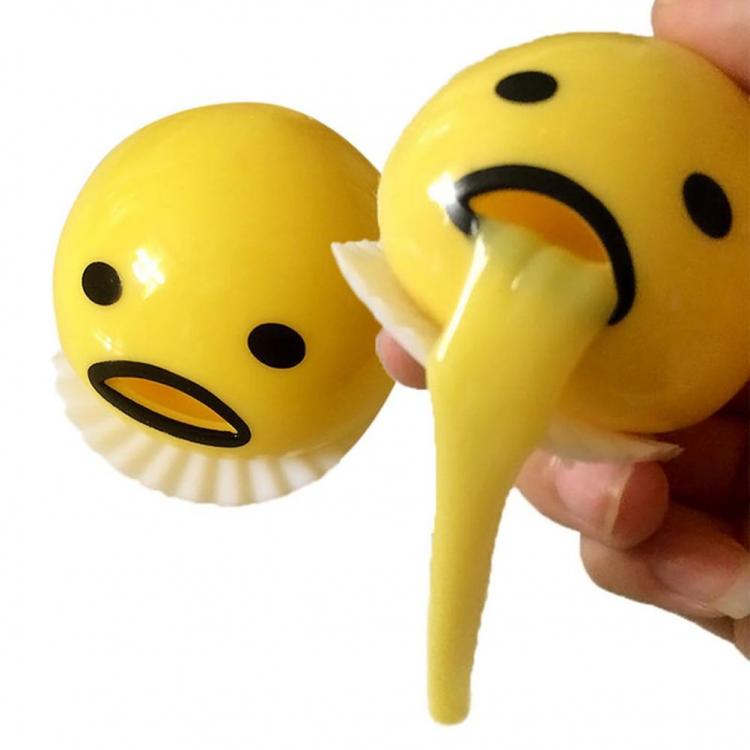 You can also gross everyone out as you squeeze and make the little yolk ball vomit.
Squeeze lightly
and it'll vomit out just a small amount of yolk. If you're
overly frustrated
, just squeeze it hard and watch it puke so hard that its egg yolk spills out.

Simply unsqueeze it to absorb the spewed egg yolk. Then this little stress ball will go instantly sucking back what it just threw up.
A great way to clear your mind and re-focus on what you need to do.
NOTE: No matter how hungry you get, you must not eat this little yolk as it is not made from chickens. Rather he is made of PVC plastic.
SPECIFICATIONS
Material: Plastic
Size: about 5 x 5 x 4 CM
PACKAGE INCLUDES
1 pc x Egg Yolk Stress Ball!
SHIPPING FEE - FLAT RATE OF $5.99 
NO SALES TAX
SHIPPING DELAY NOTICE: Please expect a 2-4 week shipping delay due to the High Volume of Order.
You might also like