Sale
Cat Massage Grooming Glove
$11.99
Is it hard to groom your pet?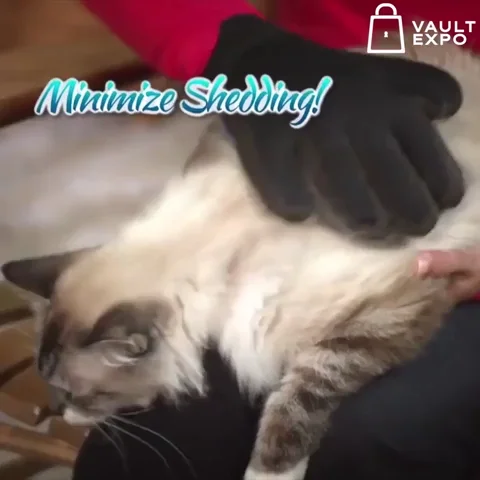 Do your pets runs whenever you comb their hair? Do they find it scary? Don't worry! We got you covered! This Combing glove mimics the touch of human hands and will not make your pet run away while removing their hair.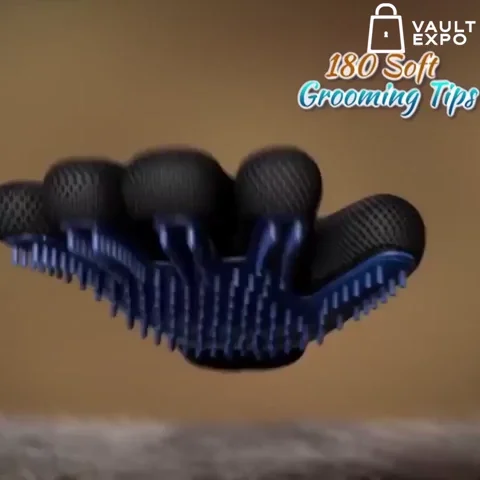 The Cat Massage Grooming Glove is a durable glove that's designed to remove shedding hair. The silicone five-finger glove features 175 soft grooming tips that comb through your pet's fur. As you gently stroke him, the tips reach deep into the fur to loosen and lift away dirt and debris, stimulating the skin and creating a relaxing massage sensation for a healthy, shiny topcoat. Perfect for long-haired dogs and cats.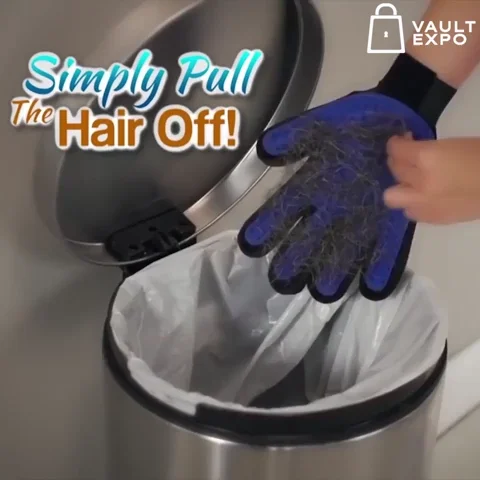 It helps loosen dirt and removes hair from both the undercoat and the topcoat.
180 silicone tips massage your pet's skin to help encourage a

healthy and shiny

topcoat.
A great alternative for dogs and cats who get nervous around traditional grooming tools—your furry friend will think you're just giving him a loving message.
The adjustable strap is designed to

fit most hand sizes.

Designed with a breathable mesh cloth that dries quickly.
Pet Grooming glove:

Great in picking up pet's shedding hair. Pet gloves prove to be excellent in removing & trapping loose furry pet hair while grooming the pet quickly, gently, and effectively. Hair sticks to the gloves and is easily removed for disposal.

Enhanced Five Finger Design:

 This allows you to groom hard-to-reach places like the face, legs, or tail and ensure you don't miss a spot. Gently clean legs, faces, tail. One size fits all, it has an adjustable wrist strap for a comfortable fit.

Healthier Pet glove

: Imitating the hand touching to provide a soft and relaxing massage, improves blood circulation. Free from any materials which could cause skin damage; One size fits all, perfect for long, short and curly-haired dogs, cats, horses, bunnies, and other pets, grooming the hair quickly, gently, and effectively, it has an adjustable wrist strap for a comfortable fit

Breathable

: The back of the glove has a soft mesh design, good ventilation, these gloves are comfortable to wear. Can be used dry or wet, it also can be used to wipe!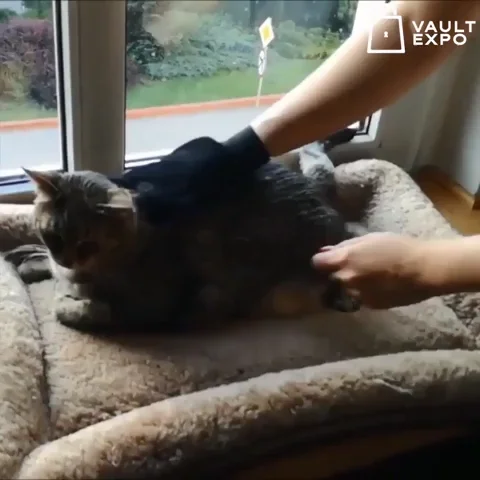 SPECIFICATIONS
Color: BLUE, GREEN, PINK, RED
Size: 17 * 23cm
PACKAGE INCLUDES
SHIPPING FEE – FLAT RATE OF $5.99
NO SALES TAX

SHIPPING DELAY NOTICE: Please expect a 2-4 weeks shipping delay due to the High Volume of Orders.
You might also like