Sale
Exfoliating Body Brush with 5 Attachments
$50.00

$39.99

TREAT YOUR SKIN WITH DEEP CLEANSING AND ULTIMATE RELAXATION!
Still worried about not washing clean when taking a bath?
This body brush has unique comfort bristles and massage to relax and soften the skin. Cleaning system technology system is better than vibration cleaning
Body Brush with 5 Attachments deeply beautifies your body, relieves your stress with soothing massages, and cleanses oil, dirt, and exfoliating dead skin away—all in the comfort of your home!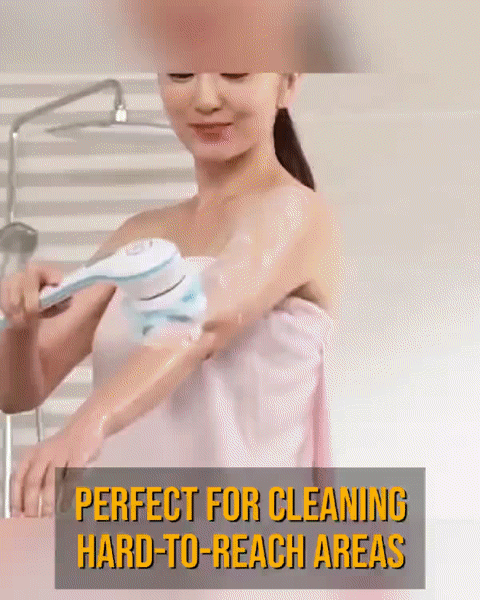 5 Replaceable Brush Heads
Body Brush with 5 Attachments meets all your cleaning and massage needs:
Foaming Brush Head - Foams up with soft and comfortable bristles for advanced cleaning and removal of dead skin cells
Pumice Sponge - Softens calluses, dry and rough skin
Massage Brush Head - Soothes sore and tired muscles and promotes good blood circulation
Mesh Sponge Head - Gently exfoliates skin and removes dirt from pores
Microdermabrasion - Removes fine lines, dark spots, and wrinkles to keep skin looking clean, clear, and youthful
PRODUCT FEATURES:
Turns your home into a relaxing spa
5 replaceable heads meet all your cleansing & relaxing needs
Makes skin look younger and healthier
Removes oil, dirt, and dead skin
Softens, exfoliates, clears, and cleanses skin
Soothes sore and tired muscles
Promotes overall body health
Cleans hard-to-reach areas
Saves space in the bathroom
Easy to use: battery-powered with no installation
PACKAGE INCLUDES
1 x Body Brush with 5 Attachments
SHIPPING FEE - FLAT RATE OF $5.99 
NO SALES TAX
SHIPPING DELAY NOTICE: Please expect a 2-4 week shipping delay due to the High Volume of Order.
You might also like