Sale
Ultimate Rust Removal Spray
$26.00

$16.99
RESTORE SHINE & PREVENT RUST FROM DEVELOPING AGAIN!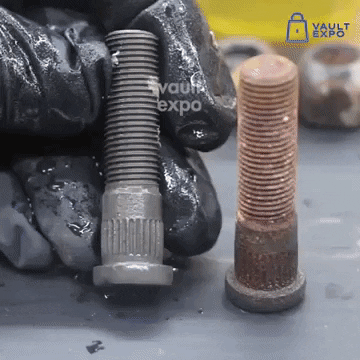 Never was the removal of rust and stains so easy!
The Ultimate Rust Removal Spray penetrates deep into cracks, displaces moisture, dissolves corrosion and leaves a clean, waxy coating with lasting durability - without the use of toxic materials.
These are our advanced formula that works when buffing by hand. It will save you a lot of money and time. It can be applied to chrome, magnesium, aluminum, stainless steel lamp, and other metal surfaces for restoration.
It simply removes rust, slight marks, and other scratches on the paint surface. Just apply this product to the surface to be treated to reduce or eliminate these symptoms. It will remove atomization, oxidation, rust and fine particles from the metal surface. This product has the effect of polishing and coating the metal surface. Remove rust from metal surfaces without damaging the paint.
"In short, this is literally the best product on the market to remove rust from your tools, mechanical parts, etc... I threw tools that were from the 1940s in this product just to test it out, and the tools like I just bought them fresh from the store!" - Bob, 62, USER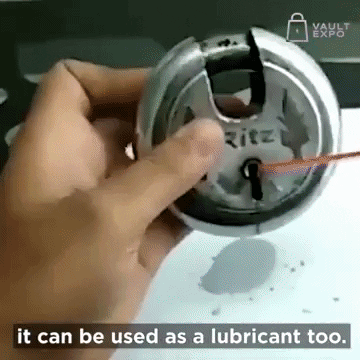 WORKS FAST - Remove rust and rust marks immediately! No waiting for work.
AVOIDS OXIDATION AND CORROSION

 

- This leaves a thin, waxy film that sticks to metal for months and protects metal surfaces from oxidation. Restore the shine and prevent rust from forming again.
REQUIRES NO SPECIAL EQUIPMENT - No need to wear gloves or masks or protective gear. It is absolutely safe to use for children and pets!
EASY TO USE

 

- Simply spray on and wipe off! No lubrication of the elbows!
SAFE - Non-toxic, non-corrosive, no fumes! It is safe for almost everything; safe on paints, metal surfaces, plastics, and vinyl. It is also non-conductive and does not cause shorts. Therefore, it is safe for electronics!
SPECIFICATIONS
Net content: 100 ml
Shelf life:

 

3 years
Main Ingredients:

 

Inorganic Acid, Organic Acid, Corrosion Inhibitor, Penetrant, Surfactant, Deionized Water
PACKAGE INCLUDES
1 x

Ultimate Rust Removal Spray (100ml)
SHIPPING FEE - FLAT RATE OF $5.99
NO SALES TAX
SHIPPING DELAY NOTICE: Please expect 2-4 weeks shipping delay due to the High Volume of Order.
You might also like