Dancing Mat
$47.99
❌The harm of obesity to children:
👶Cardiovascular System. Obesity leads to an increase in the viscosity of children's whole blood, and a significant increase in blood cholesterol, low-density lipoprotein, and apolipoprotein concentrations.
👶Respiratory system. The vital capacity of obese children is significantly lower than that of normal children.
👶Obese children often have glucose metabolism disorders, and the higher the overweight rate, the more likely to develop diabetes.
✅The benefits of exercise for children:
🌟Exercise can make all organs in the body get sufficient oxygen and nutrients to promote their growth and development.
🌟Exercise can improve the body's metabolism, promote bone growth, strengthen muscles, and increase lung capacity
🌟Young people who insist on physical exercise can lose weight and keep their bodies healthy.
🏃Get your kids to work out in the most entertaining way, this is the best Christmas gift for children!

🎮Single - or two-player modes, you can exercise and dance with your child, and make your child move! Stay away from those online games and let children grow up healthily.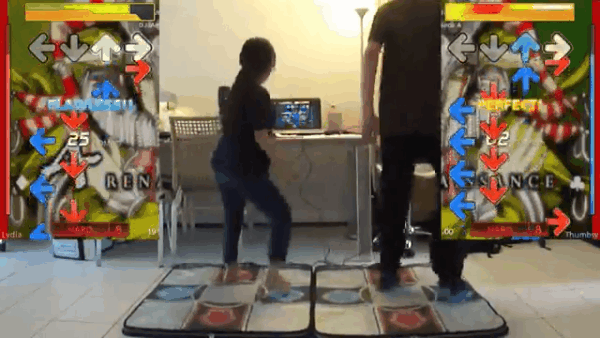 🏋‍♂The perfect way to stay in shape! if you want to lose weight, this is a good way to do so!😄
Exercise at home together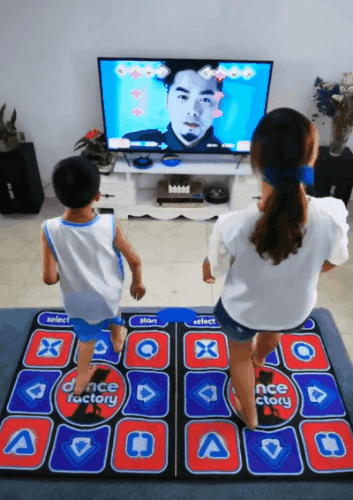 Customize your own dance moves
The non-slip pad has been redesigned to give you better sensitivity, resulting in better performance and more accurate gameplay.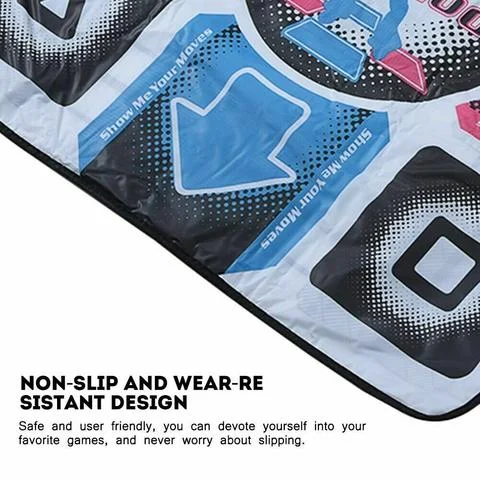 💻
Wide compatibility, suitable for
notebook computers
, desktop computers, not suitable for TV.
(The TV display can be used as the main game screen).
Note:
 Due to the configuration of game files in the blanket, the general TV cannot run the program, so it is recommended that you use the computer as the host and the TV as the monitor.
SPECIFICATIONS
Material: PVC

Interface: USB

Works with: PC

Net Weight: 480g

Size : 93 x 83 cm

Line Length:171cm
PACKAGE INCLUDES
1 x Dance Mats Pads

1 x CD Drive

1 x Manual
FAQ:
Q: Is there an age and weight limit for the mat?
A: The mat has no age and weight restrictions.
Q: Can you connect it is a need to buy a console like the Wii?

A: The mat can be directly connected to laptops.
SHIPPING FEE - FLAT RATE OF $5.99
NO SALES TAX
SHIPPING DELAY NOTICE: Please expect a 2-4 week shipping delay due to the High Volume of Order.
You might also like